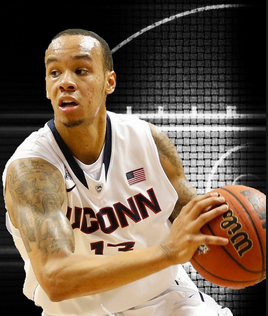 by Christopher Petronella, co-sports editor 
In the middle of the summer league, plenty of speculation has gone around that Point Guard Shabazz Napier is a bust.
"My biggest thing is getting comfortable with that basketball. That's one of my biggest problems and it's kind of ironic, because it's a basketball. But it's different than a college basketball," Napier said.
He averaged horrible percentages 0.27 from the field which is a very low shooting percentage. Coming into this NBA season, he has picked up his average to get a .367 but he has only been scoring four points per game which is horrible.
Napier is currently on the Miami Heat, He played in college at the University of Connecticut. He won the National Collegiate Athletic Association (NCAA) championship twice in his life, one in 2011 and one last year. He was labeled the NCAA Most outstanding player award.
Lebron James created a lot of enthusiasm to get Napier on the Heat, which could have lead to the Heat selecting Napier in the 2014 NBA draft. This was when Lebron was a free agent.
Everyone should give him a break though. He is just a rookie, and a backup player. However it still is a shame how he is starting off. He had such potential in college, but coming into the season so far he is having a shaky start.
"I am a big Miami Heat Fan, although I am disappointed on how he is playing so far in the season," sophomore Pedro Maldonado said.
Napier is definitely a bust starting off, however when time goes on, Napier will adjust to the NBA and play better… hopefully.