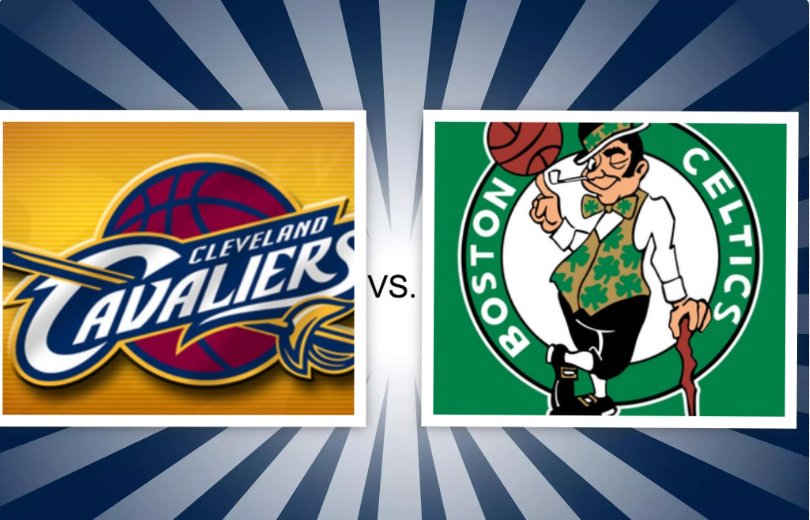 by Jordan Fickling, sports editor
"King James" and the Cavaliers engaged in a Friday night Eastern Conference clash against the Boston Celtics.
Cleveland entered the game with a 3-3 record. Many fans projected the Cavs to have a stronger start, however players and coaches are still adjusting to one another.
In the 2014 season, the Cleveland Cavaliers now have a new coach, and a myriad of new players. Two of these players include Small Forward Lebron James and Power Forward Kevin Love.
"I wasn't worried about the Cavaliers losing their first couple of games. I knew that it was really early in the season and sooner or later, they'll start to progress in a positive way," senior Jacob Godoy said.
Led by Point Guard Rajon Rondo, the Celtics hosted the game and quickly established dominance by scoring 31 points in the first quarter.
What made the Celtics the most impressive was the fact that they managed to score 42 points in the third quarter. This gave them a 17 point lead going into the fourth quarter.
James, with seemingly insurmountable odds, managed to rally his team and lead them to a narrow victory (122-121). James and the Cavs restricted the Celtics to only score 20 points in the final quarter, a big contrast to their performance in the quarter previous.
"We gave up a 40-point quarter and that's unacceptable if we want to grow, but we showed growth in the fourth quarter," James said.
James scored an astonishing 41 points. In addition, Point Guard Kyrie Irving and Love scored for a combined total of 39 points.
At the conclusion of the game, Rondo failed to tie the score due to the clock running out. The leading scorer for the Celtics was Center Kelly Olynyk scoring 21 points. Small Forward Jeff Green and Power Forward Jared Sullinger scored 19 points respectively.
With this loss, the Celtics now have a 3-5 record. Their next game is against the Phoenix Suns on Monday November 17. The Cavaliers will play the Atlanta Hawks on Saturday November 15.